Cartoon Your Fashion #52: Maleficent & Handbag Mania #79: Jimmy Choo Claire Silver-Tone Brass and Crystal Clutch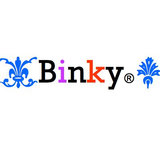 Congratulations Anncaye on winning the Olive Oyl challenge and Natural Born Styler on winning the Valentino challenge. I'm so happy for you both, you created such amazing looks for the previous challenges and I am so in awe of your talents. Visiting your stylebooks have brought me so much joy. Apologies for this last combo of the day but since I am still somehow behind I still must do this. :)

I decided to combine these two challenges together because I think that Jimmy Choo clutch is just so awesome and someone evil like Maleficent would do imaginable things to get her hands on it. :) I just love the idea of someone evil carrying a cool clutch, I'm always on the side of the villain, anyway. Always. Who doesn't love a good villain, right? Hehe. Anyway the clutch matches my Maleficent look so that's why I combined, really. I'm just glad I haven't gotten rid of that amazing dress just yet, it's just too perfect for this week's challenge.

Hope you like what I've come up with and thanks Anncaye and Natural Born Styler for another great challenges!