Multiple Personalities #13: Front Row Diva & The Front Row #114: Diane Von Furstenberg Fall 2012 RTW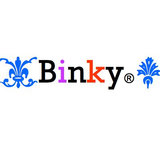 Congratulations HarperLeo on winning the Business Women challenge and LilyVega on winning the Antonio Berardi challenge! You both created such amazing looks for the previous challenges, I'm happy to see Malu82 and Natural Born Styler have crowned you winners. Apologies for yet another combo but since I'm still very much behind, I still have to do this, it seems, for an unforeseeable future. :)

I decided to combine these two challenges together because they're basically about being on the front row of a fabulous fashion show... and what's more fabulous than a Diane Von Furstenberg show? A Front Row diva wouldn't miss this one for the world. :) And I think this is what a front row diva would wear to attend the DVF Fall 2012 RTW show, in my mind a front row diva is chic, sophisticated and cool and she'd look amazing in red.

Hope you like what I've come up with and thanks for another great challenges, HarperLeo and LilyVega!