Italian Style #80: Emilio Pucci Patent-Leather Pencil Skirt & The Style File #33: Mesh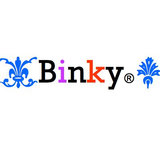 Congratulations Tanya80 on winning the Oscar de la Renta challenge and Natural Born Styler on winning the Organza challenge! Your looks for the previous challenges were absolutely phenomenal, I'm not surprised you two were crowned winners. Happy for you both, and apologies for combining yet again. But you know me, notorious double-challenger and all. ;)

I decided to combine these two challenges together because I didn't have that many mesh items in my favorites but I did have this mesh bodysuit and those mesh heels - so I figured it's better if I combined with the Emilio Pucci skirt from Italian Style because it just looks great with the bodysuit and the shoes. And plus, I need to clean out my closet from all these nude/neutral items... I definitely have way too many. I guess I went a little overboard when stealing.

Hope you like what I've come up with and thanks Tanya80 and Natural Born Styler for another great challenges!