Own The Boudoir #1: Show Your True Self & The Men #102: Chace Crawford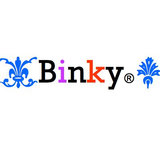 Congratulations ElrinaZuza on your very first group and thanks for inviting me to play along. I don't usually do looks with lingerie, so this will truly be a challenge for me, and I always love a challenge. :) And congratulations Adoreo on winning the Justin Bartha challenge! Your look was just so incredible, I'm honored to get the chance to award this win for you. Apologies for yet another combo but since I'm still behind I still have to do this.

I decided to combine these two challenges together because... well, let's face it, Chace Crawford is the kind of man we all want in our boudoir, am I right ladies? ;) He's just so sexy and he seems to be the type that will just shut up and look pretty... and we need that type of man every once in a while. And okay, showing my true self with lingerie is a bit hard but I guess I'm not easy to get to know but once you peel off a layer I can be quite playful, which is why I added a cover-up. :)

Hope you like what I've come up with and thanks for another great challenges Elrinazuza and Adoreo!