Movie Moment #87: Snow White and The Huntsman & Nature Inspiration #45: Snow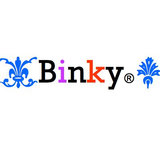 Congratulations Malu82 on winning the Last Song challenge, you are so talented and I'm happy to see that Adoreo has chosen you as winner. :) And thank you so much Lanzascoloradas for picking me as winner of the Jellyfish challenge, I'm stoked that you liked my look. Apologies for yet another combo but as always, I'm behind. I don't even know how. :)

I decided to combine these two challenges together because, well, they're kind of in the same theme-ish right? ;) I have actually seen Snow White and The Huntsman, by accident, we meant to see Prometheus but when we got to the theater the movie's already changed to Snow White. I had a couple of problems with that movie, first, it's absurd that the movie expects us to think Kristen Stewart is more beautiful and superior to Charlize Theron (no offense to Stewart, but come on!) and second, my god Kristen Stewart's a terrible actor. She has like one facial expression for every emotion: sad, happy, constipated... it was painful to watch. Anyhoo! Let's not dwell on that.

Hope you like what I've come up with and thanks for another great challenge Malu82. Enjoy this week's Nature Inspiration everyone!