Palettespiration #106: Downton Abbey & The Women #112: Michelle Dockery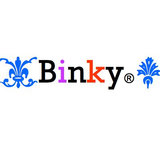 Congratulations Miss Bea Heyvin on winning the Tokyo challenge! Your look was just perfect, and I fell in love with it the second I saw it, I'm honored to get the chance to award you a win this week. :) And thank you so much Adoreo for picking my look as winner of the Jessica Alba challenge, I'm happy you liked it and excited to be setting this week's challenge. Apologies for yet another combo, but I'm still behind and tomorrow I won't be here so I still have to do this.

The reason behind this combo should be a no-brainer, after all we're all familiar with this beautiful and talented actress, Michelle Dockery, thanks to a little show called Downton Abbey, where she plays the charming Lady Mary. My look for her is more based on her normal everyday look than her Downton Abbey persona, but I think a modern-day Lady Mary would approve of this too. :)

Hope you like what I've come up with and thanks for another great challenge, Miss Bea Heyvin. Enjoy this week's The Women everyone!