Lace Lovers #60: L'Agence Raschel Lace Pencil Skirt & The IT Item #174: Christoper Kane Leather Detail Blouse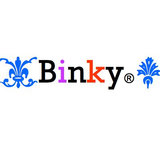 Congratulations Preppy on winning the Burberry Prorsum challenge and Natural Born Styler on winning the Christian Louboutin challenge! You both created such incredible looks for the previous challenges, I'm happy to see that Adoreo and Anncaye have chosen you as winners. Apologies for yet another combo but again, I'm still behind. I don't even know why or how. :)

I decided to combine these two challenges together because I thought the top and skirt are both really interesting and I somehow wanted to see how they looked like together and I quite liked what I saw. :) Plus this combo gives me the chance to do a little closet cleanout as well, using items I never got the chance to use before, like the shoes and bag. So it all just works out, I guess.

Hope you like what I've come up with and thanks for another great challenges, Preppy and Natural Born Styler!