CASAH #151: Christian Louboutin Pony Leopard Luxor 120 Platform Ankle Boots & Color of Fashion #153: Heather Caramel & Who Sleeps Here #5: Mountain Home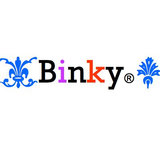 Congratulations HarperLeo on winning the Giuseppe Zanotti challenge! Your look was amazing, I'm happy that Dsqua has chosen you as winner, you deserve this winning streak babe, I love it. :) Apologies for triple combining this week's challenge with Color of Fashion and Who Sleeps Here but as always, I'm so behind today I still have to do this a lot.

I decided to combine these three challenges together because I thought the shoes, this week's color and the mountain home go so well together, so how can I resist a chance to triple combine? :) And besides, a fabulous supermodel would totally own a mountain cabin like that, and she probably wears something like this to chill on the weekends.

Hope you like what I've come up with and thanks for another great challenges HarperLeo and NekoJapkat!