Make It Work #174: Phillip Lim 3.1 Printed Cotton and Modal-Blend T-Shirt & Skirt Flirt #12: Marc Jacobs Glitter Stripe Skirt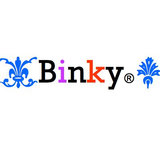 Congratulations ChocolateandFashion on winning the Carven challenge and Preppy on winning the Dion Lee challenge! You both created such amazing looks for the previous challenges and you deserve the wins. Happy for you both, keep up the great work. Apologies for yet another combo, but you know how busy this site gets. :)

I decided to combine these two challenges together because... well, I got the idea from BeautifulNoise, really, she did such a great job combining these two I thought I'd follow suit. :) And the Phillip Lim t-shirt does look great with the Marc Jacobs skirt, and with a jacket and accessories - you can totally wear this to go on a fancy dinner with your boy. Don't you love it when things work out that way here?

Hope you like what I've come up with and thanks for another great challenges, Chocolateandfashion and Preppy!