Modern Makeover #115: Audrey "Little Shop of Horrors" & The Little Black Dress #93: Oscar de la Renta Bow Detailed Dress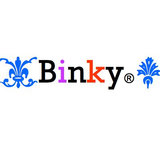 Congratulations Pnklmnade on winning the Vivian Ward challenge and Malu82 on winning the D&G challenge! You both created such fabulous looks for the previous challenges, I'm happy to see Isabel89 and Cicamaca have chosen you winners. You deserve the wins, ladies, keep up the great work. Apologies for yet another combo, I don't even know how I'm still behind. :)

I decided to combine these two challenges together because well, when I saw that Oscar de la Renta dress, I immediately thought - I could totally give Audrey from Little Shop of Horrors a makeover with that dress. Sure, it's a little too chic for her, but why not give make her fabulous while we're at it, right? ;) Great choices for this week's challenges by the way, I just love Little Shop of Horrors and that dress is amazing!

Hope you like what I've come up with and thanks Pnklmnade and Malu82 for another great challenges!