Ear Candy #6: Sevan Bicakci Yellow and Green Diamond Flower & Kick It With A Boot #3: Nicholas Kirkwood For Erdem Geometric-Heel Printed Silk-Covered Leather Ankle Boots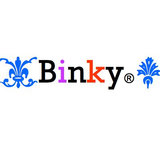 Congratulations Ooilst on winning the Betsey Johnson challenge and Aseelshiddo on winning the Alexander Wang challenge! You both are immensely talented and I'm happy to see that UnderWonder and NekoJapkat have chosen you winners. Apologies for combining, but I want to make sure I'm not too far behind again. :)

I decided to combine these two challenges together because the Nicholas Kirkwood boots and the Sevan Bicakci earrings are just so great together that I couldn't resist from combining them. Plus, I wanted to do a little closet cleanout and use items that have been in my SS favorites for way too long and suddenly this look happened and I liked it. I guess two is better than one after all.

Hope you like what I've come up with thanks Ooilst and Aseelshiddo for another great challenges!