Color Combo #45: Petal Pink, Burgundy and Dove Gray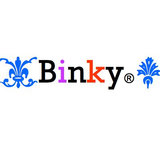 Congratulations Pnklmnade on winning the Scarlet, Raspberry and Almond challenge! Your look was absolutely gorgeous and I'm happy to see Tanya80 has chosen you winner. You so deserve this winning streak, babe, you're like the reigning champion of SS. :)

This week's color combo is one of my favorites to date. I just love all three colors, both separately and together. I don't think I've tried wearing them together before so I must start doing that because they look so gorgeous together. And this challenge gives me a chance to use this beautiful dress I haven't gotten the chance to use yet, love when that happens.

Hope you like what I've come up with and thanks for another great challenge, Pnklmnade!