SS PARTIES: ANNCAYE'S FIRST YEAR: "BARE YOUR SHOULDERS" PARTY!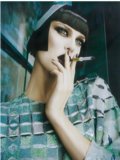 Congrats sweetie on your first year in SS, i just love to visit your SB and see so many inspiring, incredible looks, I wish you many more years at SS.
thank you so much for inviting me to your "BARE YOUR SHOULDERS" Party,
Happy Anniversary darling!