Garde-Robe: Glitz and Glam & Heel Madness #73: Giuseppe Zanotti Ankle Strap Heel & Pop Culture Challenge #210: Katharine McPhee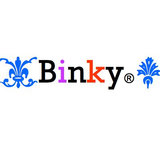 Congratulations Dolores Haze on winning the Lanvin challenge, your look was incredible and I'm happy to see Preppy has chosen you as winner. And thank you so much Natural Born Styler for picking me as winner of the White Elegance challenge, I am so excited to have won. :) Apologies for triple combining, but I just want to make sure that I won't be too far behind.

I decided to combine this week's Garde-Robe: Glitz and Glam with the Giuseppe Zanotti shoes from Heel Madness as well as this week's PCC: Katharine McPhee because I think they all can work together really well. Kat McPhee is starring in NBC hit show Smash where she has to channel Marilyn Monroe, so a look for her would need some glitz and glam and those Zanottis are just perfect for a glitzy and glamorous look. :) And plus, I finally get to use this dress I've been itching to use for so long.

Hope you like what I've come up with and thanks Dolores Haze for another great challenge. Enjoy this week's Garde-Robe and Pop Culture Challenge, everyone!