ICILAD #95: Honor Lace Dress & Trendy Trends: Gothic Glamour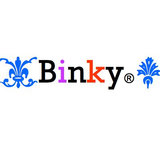 Thank you so much Malu82 for picking my look as winner of the Barbara Bui challenge, I'm so honored that you liked my look. ;) And congratulations Erindream on winning the Over(size) and Out challenge, your look was my favorite because it was just so cool, chic and fashion-forward. Happy that I get to award you a win this week. Apologies for this combo, but as always, I'm already behind again. I know. Weird, huh? ;)

I decided to combine these two challenges together because the Honor lace dress is just perfect for the gothic glamour trend, don't you think? It's mysterious and dark without being costume-y. And this challenge gave me a chance to do another closet cleanout, I haven't found a way to use the gloves, shoes or clutch until now so thank heavens for combo challenges.

Hope you like what I've come up with and thanks for another great challenge, Erindream. Enjoy this week's ICILAD everyone!