Wardrobe Department #18: Samantha Jones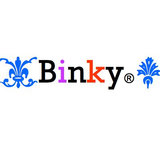 Congratulations Magda_ooo on winning the Anne Boleyn challenge, your look was absolutely phenomenal, I had no doubt MyLadyBloom would choose you as winner and I'm happy I wasn't wrong. :) You truly deserve it babe, keep up the great work.

This week's chosen character is one of my favorites of all time. Out of all the ladies of SATC, Samantha Jones is definitely my favorite. There's something so admirable about a woman who's so pragmatic, unapologetic and fabulous. Sure at times she's only a comic relief, but she's still the best character out of all the women in SATC, I think. Miss Jones likes bold colors and showing off her bangin' body, so I came up with something that I hope she would approve. I'm just glad I finally get to use that dress - it's been in my SS closet for way too long.

Hope you like what I've come up with and thanks for another great challenge, Magda_ooo!