Natasha Richardson Tribute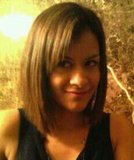 I just heard Natasha Richardson, Actress of film and theatre, just passed away at 45 years old. I was hoping that those reports of her being in critical condition, after her ski accident, were just hogwash, the media getting ahead of themselves, but it was unfortunately true. It was so sudden and terrible, I can only give out a prayer to her family, husband Liam Neeson, and her two sons.

I've grown up liking her work. I was really young when I seen her in "The Parent Trap" remake with Lindsay Lohan. Just last year, I rented "The White Countess", a movie which she played a russian (pitch-perfect accent) alongside Ralph Fiennes whom she also co-starred with in "Maid in Manhattan", also starring Jennifer Lopez. I am saddened to hear of her loss, both as a fan and an aspiring actor.