The Front Row #116: Proenza Schouler Fall 2012 RTW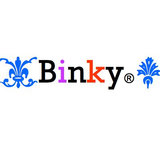 Congratulations Magic Pudding on winning the Miu Miu challenge! You are so talented and your stylebook is such a delight to visit, all your creations are so magnificent and I'm not surprised to see HarperLeo has chosen you winner. You truly deserve it, girl, keep creating pure awesomeness in this site. :)

This week's Front Row challenge is one of my favorites, I just love this Fall 2012 collection of Proenza Schouler. Granted I can't wear any of the item because I live in the land of forever Summer, but if I could I totally would wear every single piece. It's just so fantastic. And I happen to already have this amazing dress in my favorites already so I decided to draw my inspiration from this particular look and create something similar with my own touches, of course.

Hope you like what I've come up with and thanks for another great challenge, Magic Pudding!