Color of Fashion #154: Bittersweet & The Historians #30: Totally Twiggy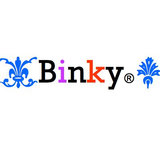 Congratulations Preppy on winning the Androgyny challenge, your look was absolutely phenomenal. I was totally blown away and I knew you were the one I had to crown as winner. You truly deserve it babe, it's an honor that I get to award one of your many wins this week. :) Apologies for combining this week's challenge with Color of Fashion, but as always, I'm still super behind.

I decided to combine these two challenges together because the dress I wanted to use for the Totally Twiggy challenge happens to be in this week's color Bittersweet, so I figured it was a sign I should combine. I really love both this week's color and this week's historical person... you know how crazy I am about the 60s and Twiggy is one of my style icons so I'm definitely having a blast creating this. You girls are the best.

Hope you like what I've come up with and thanks HarperLeo and Preppy for another great challenges!