The Women #113: The Women In Pink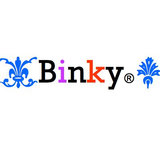 Congratulations Closet Lover on winning the Michelle Dockery challenge! Your look was absolutely phenomenal and so perfect for classy Ms Dockery, I'm honored to have been the one to award you a win this week. Keep up the great work, darling.

This week's challenge is just so beautiful, you are so amazing. I have to say I am lucky enough not to have anyone close to me suffering from breast cancer, but last year my mom lost a friend from the disease. For this challenge I chose a fictional character, Kristina Braverman from the TV series Parenthood that just got diagnosed with breast cancer this season. I think her storyline is written so beautifully and actress Monica Potter asked showrunner Jason Katims to write it to raise awareness, which I think is so commendable. So this is my look in pink for Kristina Braverman, and for all the real life ladies all over the world who are fighting the disease, keep on fighting ladies, we all support you.

Hope you like what I've come up with and thanks for another great challenge, Closet Lover!