Skirt Flirt #13: Rachel Zoe Ecru Abbey Wrap Skirt & The Dressing Room #191: Dining Delight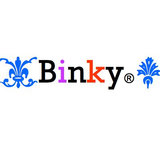 Congratulations Anncaye on winning the Marc Jacobs challenge, your look was absolutely amazing and I'm happy to see Preppy has chosen you as winner. Apologies for combining this week's Skirt Flirt challenge with The Dressing Room, but as always I'm still playing catch up with this busy site. :)

I decided to combine these two challenges together because I thought the skirt would look great in my look inspired by this week's dining room. How cool is this room, by the way? I wish it were my dining room!

Hope you like what I've come up with and thanks for another great challenges Anncaye and Malibu Queen!