Off Topic #40: Gold Rush & Songspiration #146: Only Girl (In The World) by Rihanna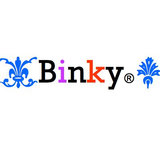 Congratulations Preppy on winning the Desire challenge and Tanya80 on winning the Madonna challenge! You both created such amazing looks for the previous challenges, I'm happy to see NFashion and Lanzascoloradas have chosen you winners. You both deserve the wins. Apologies for yet another combo but you know my situation. ;)

I decided to combine these two challenges together because I found this cool inspiration picture for Rihanna's Only Girl (In The World) that goes great for both challenges. You know I can't resist to combine should the opportunity present itself. :) And I think this goes so well with the song too, plus I finally get to use that dress - it's been in my favorites for way too long.

Hope you like what I've come up with and thanks Preppy and Tanya80 for another great challenges!