Nature Inspiration #46: Autumn Leaves In Japan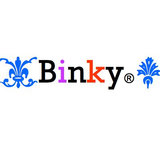 Congratulations Natural Born Styler on winning the Snow challenge! Your look was just absolutely amazing and I was so in awe of it that I had to pick you as winner, you so deserve it babe. :) Happy that I get to award you a win this week.

I love this week's pick, I've been obsessed with all things Japan lately and I hope I get to experience autumn in Japan soon, I've always wanted to visit the beautiful country. And for my look I decided to use that Burberry jacket I've had in my favorites for ages... yeay for another closet cleanout! :)

Hope you like what I've come up with and thanks for another great challenge, Natural Born Styler!