Hott Tops #5: Mother of Pearl Millenium Bloom Crepe Keres Shirt & Italian Style #82: Roberto Cavalli Jacquard Chunky-Knit & Lace Lovers #61: Motel Lolly Knicker Shorts in Wine Lace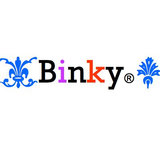 Congratulations Ooilst on winning the Etro challenge, Lanzascoloradas on winning the Giambatista Valli challenge and Graciously Glamorous on winning the L'Agence challenge! You all created such amazing looks for the previous challenges, I'm happy for your wins. Apologies for this triple combo but I'm trying to catch up and since tomorrow I might not be here (I got a new teaching job every Friday from now to December), I have no other choice but to triple-combine. :)

I decided to combine all three challenges together because somehow the Mother of Pearl shirt, the Motel Lolly shorts and the Roberto Cavalli cardigan look so interesting together, so I decided to just give it a try and combine them all in one look. I quite like the result, actually, this reminds me of a CZF3 look so I'm dedicating it to her. Hope you like it, CZF3.

Hope you like what I've come up with and thanks for another great challenges Ooilst, Lanzascoloradas and Graciously Glamorous!