Cartoon Your Fashion #54: Betty Rubble & Leather Lover #47: Alexander Wang Leather Patent Mini Skirt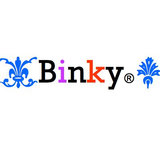 Congratulations Lanzascoloradas on winning the Ponyo challenge and Ooilst on winning the Esteban Cortazar challenge! You both are on a roll this week, I'm so happy for you. You are both so talented and I hope this winning streak lasts for a long time. You so deserve it. Apologies for combining, again, but you know how it is. :)

I decided to combine these two challenges together because I thought if Betty Rubble were a real person she would totally rock that Alexander Wang skirt. ;) And plus, somehow it made sense in my head when I decided to combine, I don't know why... I guess I'm just always looking for an excuse to combine lately.

Hope you like what I've come up with and thanks Lanzascoloradas and Ooilst for another great challenges!