ICILAD #96: Arabella Ramsay Smocked Eyelet Dress & SS October Birthday Party: Discover Grasse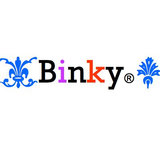 Congratulations KimberlyMMann on winning the Honor Lace Dress challenge! Your look was absolutely amazing and I'm happy I get to be the one awarding you a win this week. Keep up the great work. And HAPPY BIRTHDAY to all October babies! I love October because it's also my mom and sister's birthday month, so there's lots of celebration here in my house too. :) Apologies for combining this week's ICILAD with the birthday party but as always, I'm behind and I can't catch up without these combos.

I decided to combine because that Arabella Ramsay dress is so pretty and I would love to wear it to celebrate October birthdays in Grasse, what an amazing choice for this month, Tanya80, you're such an incredible hostess and we're so lucky that we have you as a member of this site. I brought a present for you, the Salvatore Ferragamo fragrance and for the birthday babies: the watch. Enjoy!

Hope you like what I've come up with and thanks for another great challenge, KimberlyMMann and thanks Tanya80 for throwing this month's birthday party!