Palettespiration #108: Your Body & Songspiration #147: Christina Aguilera - Your Body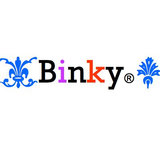 Thank you so much LilyVega for picking my look as winner of the Dark Love challenge and congratulations Magda_ooo on winning the Rihanna challenge, your look was so amazing, I'm happy to see Tanya80 has crowned you as winner. Apologies for yet another combo, but you know how it is. ;)

I decided to combine these two challenges together because I was browsing Colour Lovers while simultaneously listening to this week's Songspiration challenge "Your Body" by Christina Aguilera when I stumbled upon this palette inspired by the music video. I just love the colors, so I figured why not choose this one for our palettespiration challenge this week and give everyone a chance to combine? ;) But seriously, I just adore the colors, they're bright and fun and the song is so much fun too.

Hope you like what I've come up with and thanks Magda_ooo for another great challenge. Enjoy this week's Palettespiration everyone!