Own The Boudoir #3: Intricate Fashion/Intriguing Passion & The Winonas Relaunch #79: The End of The Gossip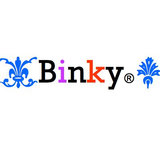 Congratulations Closet Lover on winning the Get Your Scarf On challenge, your stylebook is so impressive and you're so talented I could stare at your creations for hours. :) I'm glad to see Dolores Haze has chosen you as winner. Apologies for combining this week's challenge with Own The Boudoir but I'm still behind so this is still necessary.

I decided to combine these two challenges together because well, my favorite GG character is Blair Waldorf and I think I've done so many looks inspired by her, but I have never attempted to do a lingerie look for her before, and since I stole that Kiki de Montparnasse lingerie from Historie Girl a while back and haven't had the chance to use it yet, I decided this combo is the perfect occasion to finally use it, as well as those sexy bedroom shoes. ;) I mean, this is something Blair would definitely wear in the bedroom with Chuck. You know how sexy they are together.

Hope you like what I've come up with and thanks for another great challenges ElrinaZuza and Closet Lover!