My Style Icon #36: Miranda Kerr & Skirt Flirt #14: Burberry Prorsum Tweed Pencil Skirt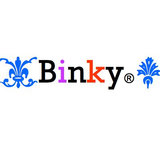 Congratulations Preppy on winning the Olivia Palermo challenge and HarperLeo on winning the Rachel Zoe challenge! You both created such incredible looks, I'm not surprised to see Adoreo and Anncaye picking you as winners. You so deserve it, ladies, happy for you. Apologies for combining, again, but as I'm always behind, I still need to do this. :)

I decided to combine these two challenges together because I don't know, that Burberry Prorsum skirt just screams Miranda Kerr to me, probably because of this inspiration photo I found. Miranda Kerr always looks so chic and so put together, so this is what I came up for her, using the Burberry Prorsum skirt.

Hope you like what I've come up with and thanks for another great challenges Preppy and HarperLeo!