Artspiration #96: Gapchinska Gallery & Ear Candy #7: Feather on Chain Drop Earring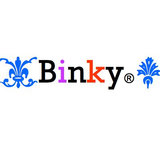 Congratulations UnderWonder on winning the Street Art Utopia challenge and Preppy on winning the Betsey Johnson challenge! You both created such amazing looks and I am happy for this winning streak of yours. Keep up the great work, ladies. Apologies for yet another combo, but you know how it is. Busy, busy, busy. :)

I decided to combine these two challenges together because those earrings just totally work in my look inspired by this week's art from Gapchinska Gallery.a How amazing are those artworks? They're just so incredibly cute and adorable and yes, happy. What great choices for this week, ladies.

Hope you like what I've come up with and thanks for another great challenges UnderWonder and Preppy!