Movie Moment #89: Amélie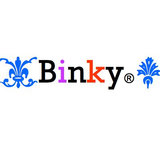 Hi everyone! A huge thank you to NekoJapkat for picking my look as winner of the Abraham Lincoln challenge and apologies to everyone for being so late at posting this, I didn't realize I've won til earlier today. :) Sorry!

Okay, for this week I've chosen an oldie but goodie, one of my favorite French films of all time: Amélie (or: Le Fabuleux Destin d'Amélie Poulain). This quirky but beautiful movie explores the life of one Amélie Poulain, a 23-year-old waitress in Paris with a big imagination and heart who takes pleasure in making everyone around her happy - without them ever knowing about it. It's such a cute, heartwarming little movie and it's something that I can watch over and over again, so I hope you like this week's challenge as much as I do.

For more info, you can check out the Wikipedia description:

http://en.wikipedia.org/wiki/Am%C3%A9lie

and the trailer:

http://www.youtube.com/watch?v=sECzJY07oK4

Hope you like what I've come up with and enjoy this week's Movie Moment everyone! Have fun!