Pop Culture Challenge #212: The Silence of The Lambs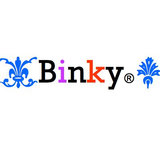 Hello everyone! Welcome to another week of Pop Culture Challenge. On this movie week I've chosen something that has haunted us all since it was released in 1991: The Silence of The Lambs.

The Silence of the Lambs is an American thriller film that blends elements of the crime and horror genres. It was directed by Jonathan Demme and stars Jodie Foster, Anthony Hopkins, Ted Levine, and Scott Glenn. It is based on the 1988 novel of the same name by Thomas Harris, his second to feature Hannibal Lecter, a brilliant psychiatrist and cannibalistic serial killer. The movie was released on February 14, 1991, and grossed over $272 million. The film was the third film to win Oscars in all the top five categories: Best Picture, Best Actress, Best Actor, Best Director and Best Adapted Screenplay.

So this week, let's put the lotion in the basket with The Silence of The Lambs. :) Have fun!