Ballerina Lovers #57: Musique Satin Tie Ballet Pumps & Fragrance Inspiration #135: Flora Botanica by Balenciaga & Multiple Personalities #15: Ballet Dancer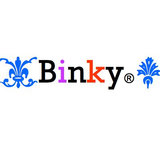 Congratulations Erindream on winning the Valentino challenge and Magda_ooo on winning the Fashion Icon challenge! You both created such amazing looks for the previous challenges, I'm happy to see Adoreo and Erindream have chosen you as winners. Apologies for combining this week's challenges with Fragrance Inspiration, but I am so so behind. :)

I decided to triple combine these challenges together because well, combining this week's Ballerina Lovers with Multiple Personalities is kind of a no-brainer, after all those shoes definitely look like something a real ballet dancer would wear - and the fragrance bottle just matches the look so that's why. :) I think this is something a ballet dancer would wear to go out after practice, maybe to grab a few drinks with her friends, and I finally get the chance to use that dress that's been in my favorites for too long. So yeay for that!

Hope you like what I've come up with and thanks Anncaye, Tanya80 and Magda_ooo for another great challenges!