Color Combo #47: Bronze, Silver and Navy & ICILAD #97: Collette Dinnigan Antique Silver Cap Sleeve Dress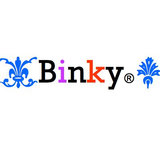 Congratulations Natural Born Styler on winning the Fuchsia, Gold and Forest Green challenge and Ooilst on winning the Arabella Ramsay challenge! You both are so talented and you created such incredible looks for the previous challenges, I'm not surprise to learn of your wins. Keep it up, ladies. Apologies for yet another combo but you know I can't survive without these things. :)

I decided to combine these two challenges together because it's a no-brainer really, that Colette Dinnigan dress from ICILAD is in silver, so of course I have to combine with this week's Color Combo. :) And what an amazing color combo it is. I absolutely love it, plus the dress looks amazing with this palette.

Hope you like what I've come up with and thanks for another great challenges Natural Born Styler and Ooilst!