Cover Girl #40: Zooey Magazine August/September 2012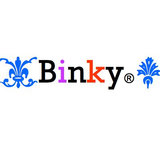 Wow, thank you so much Lanzascoloradas for picking my look as winner of the Harper's Bazaar challenge, I'm so honored that you liked what I've come up with. Thanks again!

This week, I've chosen this cool Zooey Magazine cover with Kristen Bell. I just love the actress, and she looks so so amazing here, plus the cover is so beautiful and artistic too. I can't wait to see what you will come up with for this cover.

Hope you like what I've come up with and enjoy this week's Cover Girl. Have fun everyone!