Hott Tops #7: Rochas Alpaca-Blend Top & Modern Makeover #118: The Breakfast Club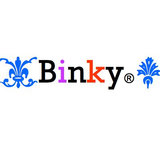 Thank you so much BeautifulNoise for picking me winner of the Jonathan Saunders challenge and NekoJapkat for picking me winner of the Sacajawea challenge. I'm truly honored that you both liked my looks. This is such a surprise and so exciting. ;) Apologies for combining, again, but you know the deal. I won't be here tomorrow so I must make sure I won't be too far behind when I return over the weekend. :)

I decided to combine these two challenges together because the Rochas top looks like a modern version of what Molly Ringwald's character was wearing in The Breakfast Club, so you know I couldn't resist. I think if The Breakfast Club was made in 2012, this is what Claire Standish would be wearing to school.

Hope you like what I've come up with and enjoy this week's Hott Tops and Modern Makeover, everyone!