CASAH #154: Jimmy Choo BG 111th Anniversary Crystal-Embroidered Sandals & Handbag Mania #81: Marni Embellished Twill Clutch & Interpretation #25: Halloween & SS LilyVega's Halloween Bday Party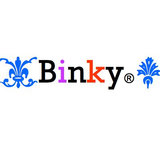 Congratulations Malu82 on winning the Miu Miu challenge, Erindream on winning the Lulu Guinness challenge and Happy Birthday LilyVega! I wish you all the best for this year. :) And of course, thank you HarperLeo for picking my look as winner of the Fall Harvest Cornucopia challenge, I'm so honored. Apologies for this quadruple combo, but boy I've got some catchin' up to do. :)

I decided to combine all of these together because - the Jimmy Choo sandals go so well with the dress I want to use for the Halloween challenge and LilyVega's Halloween Birthday Party - and the Marni bag looks cool here too, so I figured, why not right? :) Once again HAPPY BIRTHDAY LilyVega, you are such a beautiful soul and I hope you get all your heart's desires this birthday. The sunglasses are my present for you, enjoy.

Hope you like what I've come up with. Enjoy this week's Interpretation and thanks Malu82 and Erindream for another great challenges and LilyVega for throwing such a fun party!