Illustration Nation #114: Alicia Malesani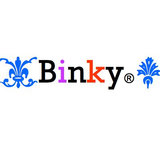 What a great choice of illustrations for this week, Miss Bea, you've got such a good eye for this, I really admire your talents. This week's illustration is so beautiful and I just love the colors. Nothing like a little yellow to brighten up my day. ;)

For my interpretation I decided to use this yellow dress that has been in my favorites for quite some time, it just looks great next to the illustration, and plus I have the perfect shoes and bag for it too.

Hope you like what I've come up with and thanks for another great challenge, Miss Bea Heyvin!