Palettespiration #110: Cafe de Noche & The Dressing Room #192: Baby Blue Chic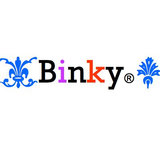 Congratulations NekoJapkat on winning the Later challenge! You are so talented and always so enthusiastic in participating in challenges, I love your spirit and your creativity. Happy for your win, and apologies for combining this week's challenge with The Dressing Room but since I gotta teach and can't be here tomorrow, I still have to combine away. :)

I decided to combine these two challenges together because they're in a similar blue theme, I think. How chic is that room? I always love blue rooms, and this one is definitely a favorite of mine, great pick of palette and room this week.

Hope you like what I've come up with and thanks for another great challenges NekoJapkat and Malibu Queen!