Color Combo #48: Midnight Black and Oxblood & Wardrobe Department #21: The Ladies of Downton Abbey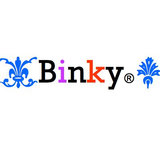 Congratulations HarperLeo on winning the Bronze, Silver and Navy challenge! Your look was excellent and I'm happy to see Natural Born Styler has crowned you winner. And thank you so much for picking me winner of the Sydney Bristow challenge, it's always an honor to win, especially when I really enjoyed the challenge. :) Apologies for this last combo of the day but I gotta miss a day of Shopstyle tomorrow so I wanna make sure I'm not too far behind when I return on Friday.

I decided to combine these two challenges together because the color combo, midnight black and oxblood seem like something Lady Mary would wear in Downton Abbey, so I figured I might as well combine. I hope you enjoy this week's Wardrobe Department, I'm starting to run out of characters so I decided to pull out the big guns and give you the ladies of Downton to choose from.

Hope you like what I've come up with and thanks for another great challenge, HarperLeo. Enjoy this week's Wardrobe Department, everyone!