Make It Work #178: Beamon Necklace To Work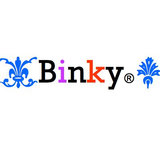 Congratulations Lanzascoloradas on winning the Bass-Maebird challenge! Your look was absolutely gorgeous and I'm happy to see BeautifulNoise has chosen you as winner, you so deserve it. Keep up the great work, darling.

This week's challenge is just so much fun to do. Making a fabulous necklace like that Erickson Beamon is not as easy as one would think, after all, the workplace is not the most appropriate place to be flashy. :) But who can resist not wearing that necklace, right? So I decided to keep my look as neutral and clean as possible so the necklace can take center stage while still making it appropriate for work. And I finally got to use a jacket that has been gathering dust in my favorites for too long!

Hope you like what I've come up with and thanks Lanzascoloradas for another great challenge!