Hott Tops #8: Peter Pilotto Sleveless Patterned Blouse & Pop Culture Challenge #214: The Killers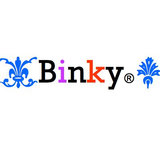 Congratulations Tanya80 on winning the Rochas challenge! Your look was so absolutely phenomenal, it took my breath away and I knew I wanted to pick you as winner the second I saw it. :) Enjoy your first win in the group, I know it's only the first of many. Apologies for this last combo of the day, but as always, I'm catching up after taking a day off from Shopstyle yesterday. :)

I decided to combine these two challenges together because I thought that Peter Pilotto top is so cool and it has a rockin' Brandon Flowers feel to it, so I figured, why not combine with this week's PCC? I know choosing "The Killers" for our music week is a little too literal, but I haven't found a band that consists of real serial killers just yet. I hope you'll like this week's challenge anyway.

Hope you like what I've come up with and thanks for another great challenge Tanya80. Enjoy this week's Pop Culture Challenge, everyone!