ICILAD #95: Honor Lace Dress & Sunglasses Challenge #49: A-Morir Eyeglasses With Pearl Chain Sunglasses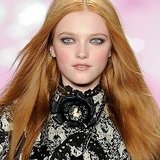 Thank you binky for inviting me to both challenges and sorry I'm late for both. Since I'm late for both, everything in this look is for you.
P.S. Thanks to who gave me the brooch and it's great that SS is progressing.