Hott Tops #9: 3.1 Phillip Lim Belted Satin-Twill Peplum Top & My Style Icon #37: Michelle Obama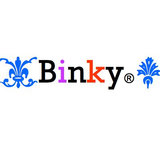 Congratulations Agent2278 on winning the Peter Pilotto challenge and HarperLeo on winning the Miranda Kerr challenge! You both are on a roll this week, so happy for your wins and keep up the great work. Apologies for combining these two challenges together, alas I am so behind and I have less and less time to spend on SS lately. :(

I decided to combine these two challenges together because that Phillip Lim top looks like something the very stylish and beautiful First Lady Michelle Obama would wear. I'm so glad that Barack Obama is reelected, he's definitely the president the whole world can get behind.

Hope you like what I've come up with and thanks for another great challenges Agent2278 and HarperLeo! I'm signing off for the weekend guys, sorry I couldn't spend much time here this week. I'll try to clock in more hours next week. :) See you Monday!