Color Combo #49: Charcoal+Black+White & The Winonas Relaunch #80: Stormy Weather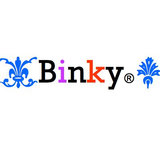 Congratulations Magic Pudding on winning the Oxblood and Midnight Black challenge and MyLadyBloom on winning the End of The Gossip challenge. You are both so creative and talented and I'm happy for your wins. Apologies for combining still, I am just so busy these days I can't always come to SS, so I'm making up for lost time. :)

I decided to combine these two challenges together because I think charcoal, black and white would be a great color combo for stormy weather. And luckily I have so many items in this color combo so this is a fun one. :) Plus I get to use that sweater I've had in my favorites for ages, I love when that happens.

Hope you like what I've come up with and thanks for another great challenges Magic Pudding and MyLadyBloom!