Palettespiration #112: Magic Forest & Wardrobe Department #22: River Tam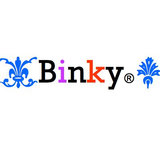 Congratulations Pnklmnade on winning the Skyfall challenge and MyLadyBloom on winning the Ladies of Downton Abbey challenge. You both are so talented and I'm happy for your wins. Keep up the great work. :) Apologies for combining still. You know how it is. Too many challenges, too little time. :)

I decided to combine these two challenges together because this week's palette just matches River Tam's style for some reason. Girlfriend does love her earth tones! :) Great choice for this week's challenge, by the way MyLadyBloom, I'm a huge Firefly nerd and River is definitely my favorite character. And it's perfect timing too, since the show just celebrated its 10th anniversary.

Hope you like what I've come up with and thanks Pnklmnade and MyLadyBloom for another great challenges!