Heel Madness #78: Christian Louboutin Anita 85 Buckled Tartan Pumps & Interpretation #26: Monk & The Little Black Dress #98: Alexander Wang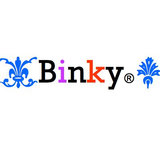 Congratulations HarperLeo on winning the Jimmy Choo + Rob Pruitt challenge, Anncaye on winning the Halloween challenge and NekoJapkat on winning the Stella McCartney challenge. You all created such amazing looks for the challenges and you all deserve the win. Apologies for triple-combining, but since I'm terribly, terribly behind I still must do this.

I decided to combine these three challenges together because well, that Alexander Wang dress has a Monk-ish feel to it, and those Christian Louboutin shoes just look great in this look so I figured I might as well combine and create a quirky, futuristic monk look.

Hope you like what I've come up with and thanks for another great challenges HarperLeo, Anncaye and NekoJapkat!