Artspiration #98: Dejeuner-Canotiers by Pierre-Auguste Renoir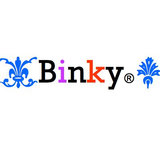 Congratulations Ooilst on winning the Chariklia Zarris challenge! Your look was absolutely beautiful and I'm happy to see NekoJapkat has chosen you as winner. Sorry I'm so late with this, I'm just trying hard to catch up but it's pretty hard because I've been really busy as well.

Anyway, this Renoir painting reminds me of the movie Amelie, they discussed the painting a lot in the movie. Now I can't look at it without focusing on the girl with the glass. :) This is my interpretation of the painting, hope you like!

Thanks for another great challenge, Ooilst and sorry if I'm a little late with it!