What's French For...? #2: Catherine Deneuve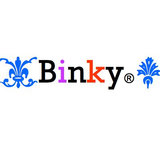 Catherine Deneuve earned the nickname "the ice maiden" when she first portrayed an emotionally distant and mysterious woman in Roman Polanski's Repulsion. But of course the movie that made her famous and cemented the nickname was Belle Du Jour, one of my favorite movies and a true French cinema classic.

For this challenge, I created a look for the ice maiden that is Catherine Deneuve, something chic and fabulous, something attention-grabbing but with a hint of mystery, because that's who she is.

Thanks for another great challenge, Badrouchka!