Ballerina Lovers #60: Valentino Rockstud Leather Ballerina Flat & Word Inspired #52: Feminine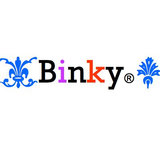 Congratulations UnderWonder on winning the Antik Batik challenge and Lanzascoloradas on winning the Timeless challenge! You both are so talented and I'm happy for your wins. Keep up the great work ladies. :) Apologies for combining still, I'm just very behind right now.

I decided to combine these two challenges together because I think those Valentino ballerinas from this week's Ballerina Lovers are just so feminine and gorgeous, which makes them perfect for a combo with this week's Word Inspired. It just doesn't get more feminine than pink, right? :)

Hope you like what I've come up with and thanks for another great challenges UnderWonder and Lanzascoloradas!